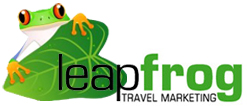 About Leapfrog
Leapfrog Travel Marketing is your connection to the backpacker and international visitor market right around Australia. Covering Cairns, Brisbane, Surfers Paradise, Sydney, Byron Bay, Melbourne, Adelaide, Perth and Darwin, Leapfrog is the only company that can give you a comprehensive and seamless commission free distribution service right around the country.
Our unique and great looking display boards are located in hundreds of hostels, international colleges and partner locations around the country. With our boards serviced regularly, your brochure ison display 24hrs a day, making sure your product gets in front of thousands of backpacker eyes each and every week.

Leapfrog Display Boards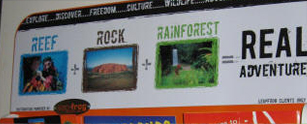 Aussie and RRR Real Adventure Boards
Our fantastic Aussie board is the best known and most recognised brochure board in Australia and it's easy to see why. Big, green and in the shape of Australia, it's a real stand-out, and seen all over the country. Our great looking orange Real Adventures board is specially designed just to highlight your A4 brochure, and is located in main international gateway cities.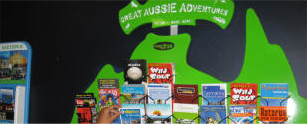 Don't forget our Explore Melbourne and Victoria Display board too!
It carries DL sized brochures and promotes what to see and do in Melbourne and Regional Victoria including local museums, day tours, pubs & clubs, theatres, transport and accommodation options.

Use Our Services
Leapfrog gives you a whole range of options to best match your brochure / magazine distribution needs.
We pride ourselves on taking the hassle out of your distribution headaches. Whether it's only one brochure in one location, or multiple brochures across the whole country, we can tailor a great value solution that works for you.
No matter how simple or complicated your distribution requirements, Leapfrog can help. One city or many, one brochure or multiple - no matter what combination you need, we can put it together for you!

SYDNEY ROAD BRUNSWICK
Discover Sydney Road Brunswick... The longest shopping strip in the Southern Hemisphere!
gg
Just a 10 minute tram ride from Melbourne's CBD, Sydney Rd boasts languages, atmospheres and flavours from around the world with an incredible array of cafes, restaurants, pubs, bars, shops and professional services.